Washing machine with dryer buying guide: Tips from Samsung experts – Times of India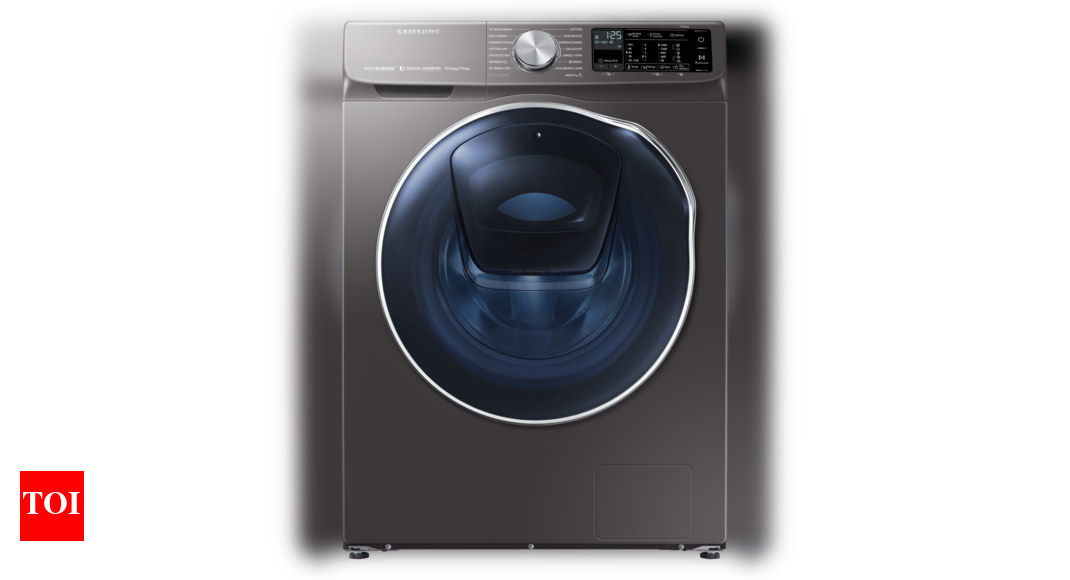 With so many choices across the price range, buying a washing machine can feel like a daunting task. One of the key features that a lot of people look for in a washing machine is a dryer. To make that decision simple for you, we got experts from Samsung to share tips about what to keep in mind before buying a washing machine with dryer. Here are the things you should know if you are in the market for a washing machine with dryer:
AirWash
Washer Dryer with technologies such as AirWash can deodorise and sanitise your clothes. Using just heated air, unpleasant odour is removed, and bacteria are eliminated without using water, detergent or other chemicals.
Fabric care
Another important thing to consider while buying a Washer Dryer is fabric care. Some Washer Dryers come with features that automatically recommend optimal wash cycles based on information such as colour, fabric type and degree of soiling inputted by the user, eliminating the need for guessing about which cycle is best.
Ceramic heater
A Washer Dryer with a good quality ceramic heater can triple the life of ones washing machine heater by not only protecting it from the build-up of water scale deposit but also increased energy efficiency.
Eco-Bubble
Some Washer Dryer these days come with bubble generator to dissolve detergent into the water and then inject air, producing a rich soapy foam cushion. With less mechanical actions and bubble cushion, the technology protects clothes from getting damaged. The softer and smoother bubble action protects delicate clothes such as outdoor wear and water repellent fabrics.
Size of the family
It is one of the most important points to consider when buying a new Washer Dryer. The number of family members would be directly correlating to a larger capacity washing machine. A large capacity washing machine is recommended for bigger families and vice-versa.
Drying capacity
In Washer Dryers, drying capacities are often smaller than washing capacities. For instance, in a 10Kg Washer Dryer, 7Kg would be the optimal drying capacity. Due to this difference between the washing and drying capacities, one must remove some of the laundries before you can start drying it. Drying capacity varies for different sizes.
Energy Star rating
Another important aspect to consider when buying a Washer Dryer is the energy star rating it comes with. A higher energy rating would help you save on electricity bills and reduces overall energy consumption
Digital Inverter
Digital Inverter Technology reduces friction in the motor and makes your washing machine run much quieter and smooth. The technology also reduces running costs by using precise operations for laundry loads.