type c hub: Stuffcool launches 4-in-1 Type-C hub 'Earl' at Rs 2,999 – Times of India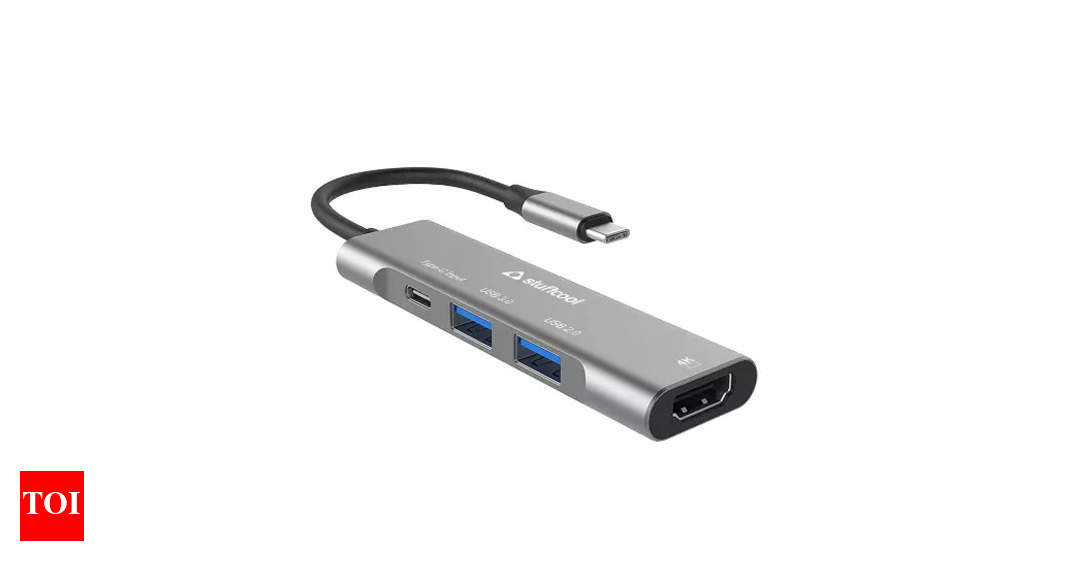 Tech accessories brand Stuffcool has launched its latest product 'Earl', a 4-in-1 Type-C hub designed keeping the MacBooks and other USB-C port-equipped laptops. The product is priced at Rs 2,999 and is available at stuffcool.com.
The Earl USB-C hub is made of aluminium and comes with 4 ports: One Type C Port, two Type-A ports and an HDMI port capable of 4K playback. The hub helps users connect their normal USB-A devices to the MacBook. All the four inputs/ports can be used at the same time. The Type-A ports are suitable to connect personal devices such as flash drives, external HDD, printers and even charge older generation phones/tablets. With a Type-C port, you can transfer data and also charge a smartphone.
According to the company, the HDMI port located on the end of the Earl hub is perfect to connect your MacBooks and laptops to projectors, monitors and other secondary displays. The HDMI port is capable of transmitting 4K High Resolution Video and High Definition Sound, claims the company.