Tips to turn any air conditioner into a 'smart' AC – Times of India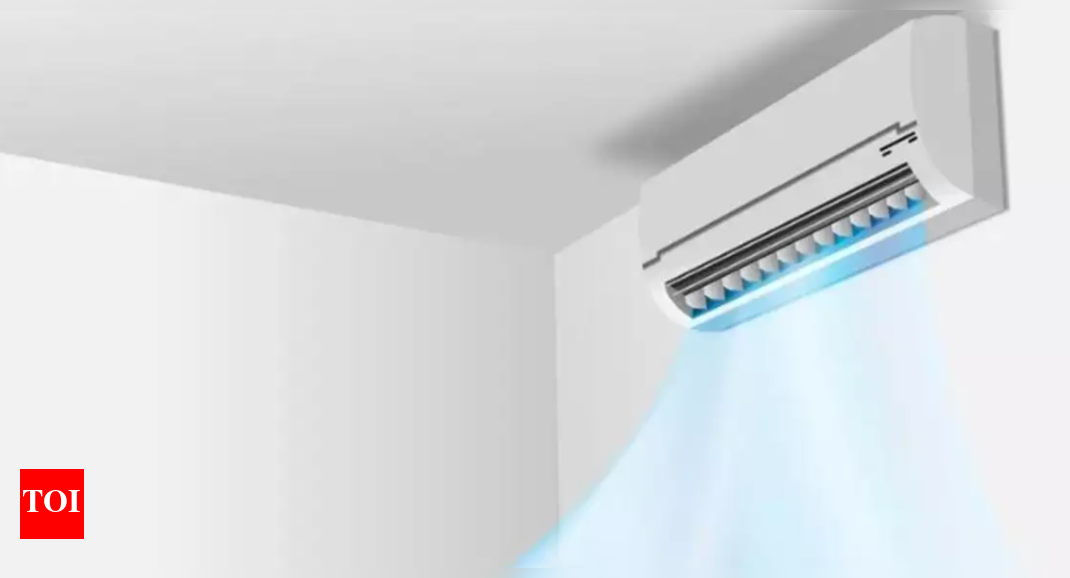 Lots of people possessing a ductless AC and heating unit at the back of their houses are really annoyed by the air conditioning setup they are living in. It's a constant source of frustration for them. These models don't even have the most basic smart features like time and temperature-based scheduling.
It's hard to imagine an AC without a thermostat and that only works when you operate manually. It will even sound ridiculous in modern times. Although a ductless unit will help in air conditioning and heating, you will be frustrated with the fact that you can't control it. To overcome this drawback of the unit all you need is a smart AC controller.
Smart AC controller
A quick Google search will reveal to you that there are several smart air conditioner controllers available in the market. These excellent devices add key missing features to ductless and window AC units.
This is a bit of a hit-and-miss method as some controllers work, whereas others don't work 100% of the time and there are some you have to reset at least once every few weeks. Make sure it easily integrates with your smart home setup since you have to select from a wide variety of automation devices. Here are the two best
Sensibo Air/Sky – Smart Air Conditioner Controller
According to HuffPost, Sensibo Air – Smart Air Conditioner Controller can drag your ductless AC or your window-mounted AC into the modern age. As long as it has a line of sight to your AC, you can control everything with your smartphone. It's very easy to set up and can be configured with some great little automation.
This smart AC controller is compatible with HomeKit and other smart home platforms. This controller app has some smart rules you can set based on things like temperature, humidity, and even your geolocation, plus you can configure time-based schedules as well.
In case, if you want those smart features but don't use a smart home system, there are two versions of the controller that are available. The primary one and another one with its own motion detector.
Cielo Breez Plus/Éco
Smartcave reports that the Plus takes the Eco's smart ac control to the next level and acts more like a thermostat. It has 4 physical buttons that turn your cooling system on and off and turn your temperature up and down.
There is a physical display on the controller that gives you a readout of current temperature, set temperature, and humidity levels in the room. These units use a smartphone app that is not famous for its interface design, but it's easy to use. You can also easily add new devices and control them at the same time.
You can compare your ac usage over time to track trends, but also to make sure everything is working correctly. You can pull up the log of every command your controllers send to your cooling systems.
Smart Plugs
Plugging your AC and microwave into smart plugs can help you gain control over these appliances even when you're not home. You can also connect smaller appliances like lights and coffee makers to the smart plug and control them via an app.
You have to make sure the one you're buying is compatible with your ecosystem and has the features you need to get the job done. Every smart plug has a power limit. For devices and smaller gadgets, you need a plug that has a limit of 10 to 12 amps, but the bigger appliances need plugs of 15 amps or more.
As per Popular Mechanics, there are some that connect to Alexa, Google Assistant, or Apple HomeKit. Some of the available smart plugs are made by Amazon, Kasa, Gosund, Wemo, etc.
Smart Thermostats
The best smart thermostat helps you to control your heating and air conditioning even when you're outside. By connecting your heating and air conditioning system to the internet, you can use your smartphone or a voice assistant to maintain the temperature in your home, putting an end to wasting energy and money by heating an empty home because you're late.
There are two types of smart thermostats, ones that control your heating and cooling system as a whole, and others that allow you to control the temperature in each room individually. You can either use your smartphone or you can use the built-in voice assistant to put in the command.
TechRadar has reported that a wide range of smart thermostat models can leave you perplexed. Some of the biggest brand names that they put to test included Nest, Honeywell and Ecobee.