RIL AGM 2021: Google-Jio Phone, JioBook laptops and other things Mukesh Ambani may announce – Times of India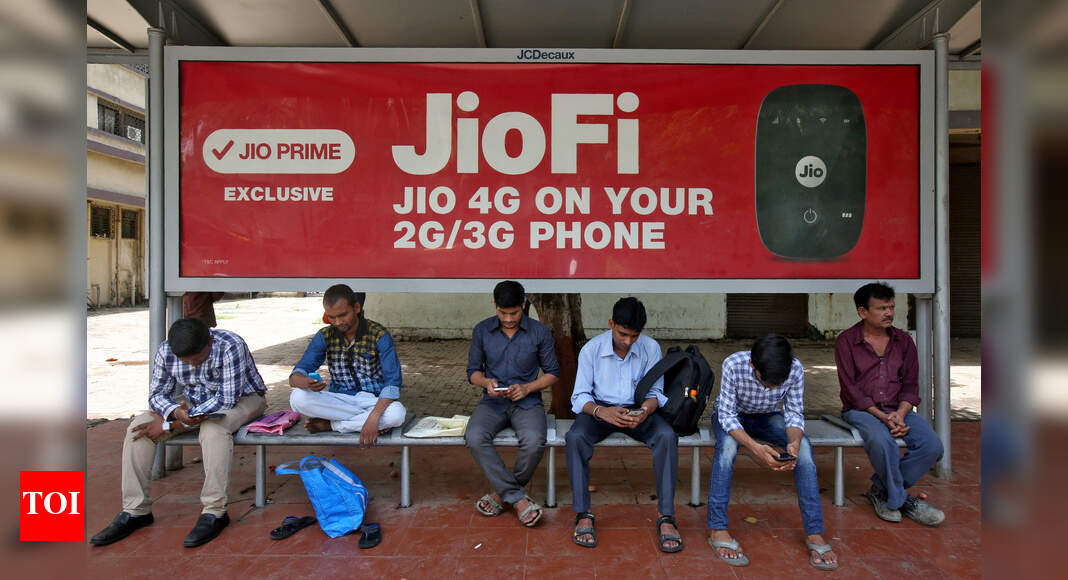 Mukesh Ambani-owned Reliance Industries (RIL) will hold its 44th Annual General Meeting (AGM) on June 24 at 2 pm. This will be the company's second virtual AGM after 2020. It will be held through video conferencing and other audio visual means (OAVM). The company has launched a vitual chat box for shareholders. Reliance first used the chatbot during the rights issue last year. It has been created by Jio Haptik. The chatbot will answer the frequently asked questions from shareholders as well as offer dos and don'ts for the AGM. The chatbot can be accesses on +917977111111 number.
RIL released its annual report for the fiscal year 2021 earlier this month. The report, among other things, talks about Jio accelerating rollout of digital platforms, indigenously-developed 5G stack and more. Speculations suggest that RIL chairman and managing director Mukesh Ambani may announce new 5G phones from the company and the company's entry into laptops market. Here's what the rumours say will be announced and more
Reliance-Jio Google phone
Google CEO Sundar Pichai recently said that the company continues to engage closely with partner Jio to build an affordable smartphone and that the work is underway on the project. In 2020, Google had picked up a 7.7 per cent stake in Jio Platforms for Rs 33,737 crore. It also entered into an agreement with Jio Platforms to develop an affordable smartphone.
JioBook laptops
Reliance Jio is reportedly planning to enter the laptop segment. It is said to be working on a product likely to be called the JioBook which will run a customized Android skin on top dubbed as the JioOS. This device will reportedly run on Qualcomm's 11-nm Snapdragon 665 chipset with 4G connectivity. Reliance Jio has reportedly partnered with China's Bluebank Communication Technology for the laptop. Bluebank has developed products that run KaiOS, the operating system that powers Jio's feature phone JioPhone.
JioPhone 3
JioPhone users may see an upgrade this year, after a gap of one year. There was no new variant of JioPhone in 2020. So, it is likely that we may see JioPhone 3 announcement by Mukesh Ambani at 2021 AGM. RIL in its annual report for the financial year ended March 31, 2021, said that the JioPhone since its unveiling in 2017, "upgraded over 100 million users." The report also highlighted that the mobile data penetration has increased to 35% in rural areas as compared to 13% prior to the arrival of Jio in the marketspace.
More on Desi 5G solutions
In its annual report, RIL stressed on the Desi 5G solutions it is building. The AGM may see further announcements in this regard. These may include tentative rollout plan, partners and more.
New JioFiber and Jio mobile plans
Reliance Jio has been very aggressive of both its broadband and mobile plans. The company recently announced new Freedom plans which offer data with no daily usage limit. Late last year, it also launched new JioFiber plans which led to a tariff war in the industry. It's likely that we will see spme announcement on these fronts as well. According to the company's annual report, Reliance Jio has built sufficient network capacity for the next 300 million mobile broadband subscribers, over 50 million fibre homes and 50 million micro, small and medium businesses, it added. Qualcomm and Jio successfully tested 5G solutions in India, achieving the 1 Gbps milestone on Jio 5G solution, Mukesh Ambani said in the annual report.
Dividend for the fiscal year 2021
The company had fixed June 14 as the record date for the purpose of determining the members eligible to receive dividend for the financial year 2020-21. The dividend, if declared at the AGM, will be paid within a week from the conclusion of the AGM.