PUBG New State : New State launched in India on Android, iOS – Times of India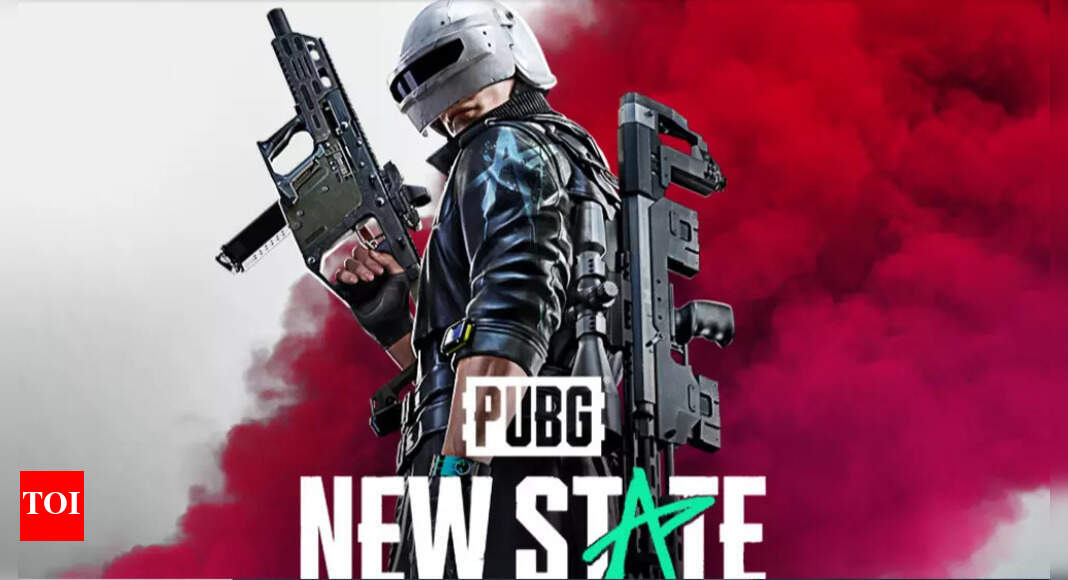 South Korea-based game developers Krafton has released its PUBG: New State game for smartphones worldwide on November 11. This game is now available for Indian smartphone users as well, for both Android and iOS platforms. This game is now available only on Google Play and the Apple App store page says that it will be available to download from November 12.
This is the second PUBG game to be released in the country following the ban of the 'original' PUBG game in 2020 that was developed by Chinese conglomerate Tencent. This move followed by the launch of Battlegrounds Mobile India (BGMI) version of this popular game, which was developed by Krafton keeping the Indian market in mind.
Moreover, in-app purchases are also supported by the app and the prices vary from Rs 75 to Rs 8,900. Krafton announced earlier that this new game will be available in 17 different languages worldwide. It is unclear why there's a delay with the launch on iOS. Gamers on Android may also face errors playing the game as Krafton says the title is "undergoing maintenance for two hours ."
How to install?
This game has dedicated pages on both Apple App Store and Google Play Store for download and install. The Google Play Store page now has the install button as the game went live here. Apple App store page says that it will be available to download from November 12.
System requirements
This game is nearly 1.4GB in size on Google Play Store but might vary across different devices. Android devices need at least 2GB RAM, 64-bit CPU and must also run Android 6.0 or above. Vulkan 1.1 or higher/OpenGL 3.1 or higher is also needed to run this game. Higher graphics/Frame rate settings might only be compatible with modern and more high-end models.
Devices that run iOS 13 and above or iPadOS 13 and above along with a minimum of 1.4GB of storage can run this game. Higher graphics/Frame rate settings may be only available in selected models.
What's new?
Setting
This new game is based in the year 2051 and includes futuristic architecture along with a gameplay which involves using more technology. This new game is also the same 100-player battle royale mode and comes with other game modes as well.
Map
This new game comes with a new map named Troi, which is basically a remastered version of the traditional Erangel map with more detailed urban settings like shopping complexes and high-rise buildings. In order to outplay your opponents and survive the map, the new strategies and gameplay elements have an important role in doing so.
Gameplay elements
This game is also equipped with other new elements like weapons and vehicles that have replaced the traditional four-wheelers and two-wheelers in the game. Weapons in the new game have a better visual representation of the bullet meter, that shows the number of bullets you have in the magazine.
This new game has pledged to change the formula for classic PUBG games by bringing in weapon customisations which will allow users to upgrade their weapons while playing a match, almost like the weapon attachment in Apex Legends. Call of Duty: Warzone also includes the weapons customisation feature.
Miscellaneous
The game showed on-screen data elements like the number of kills and the players alive, now it will also show the number of kill-assists along with other two data. This new game also allows players to stack weapons and other loot in the trunks of their vehicle.
Based on the images, this game looks like Call of Duty Warzone – another battle royale game popular among console and PC gamers. The ultra-modern vibe is almost like Call of Duty Black Ops 3 or Black Ops 4. The new game is expected to go deeper into the overall PUBG Universe.