Oppo showcased rollable concept phone, AR Glass 2021 and CybeReal AR app at Inno Day 2020 – Times of India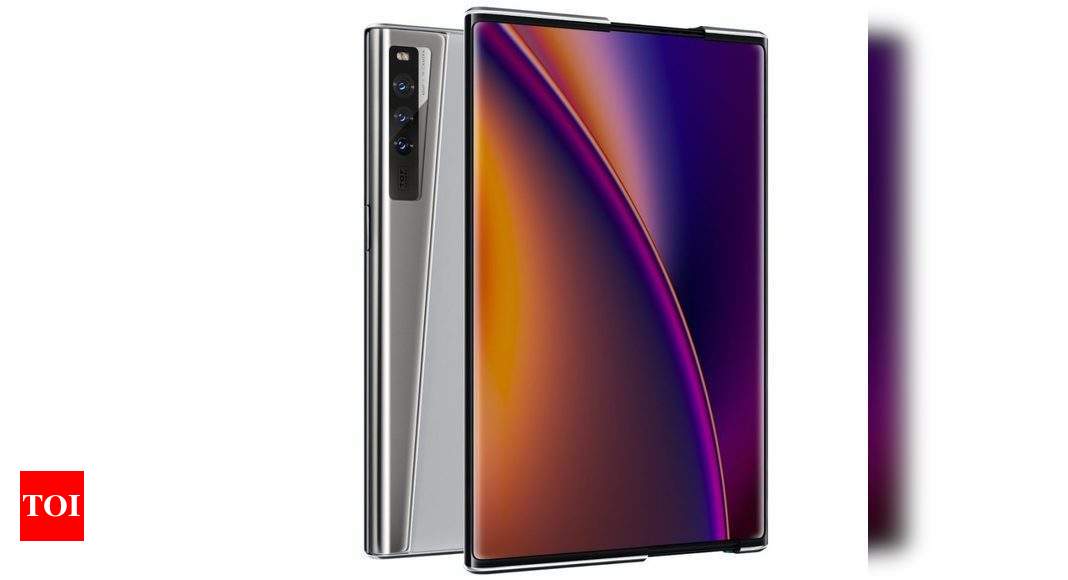 NEW DELHI: Smartphone maker Oppo hosted its annual Inno Day conference under the theme of 'Leap into the future'. The company showcased Oppo X 2021 which is a rollable concept smartphone with an expandable screen, Oppo AR Glass 2021 and the Oppo CybeReal AR application at the event. Along with this, the company also talked about its 3+N+X technology development strategy.
Oppo X 2021 rollable smartphone
Oppo X 2021 is a rollable concept smartphone is developed by Oppo R&D and it comes with the company's three proprietary technologies which include Roll Motor powertrain, 2-in-1 Plate and self-developed Wrap Trach high-strength screen laminate which is made using high-strength steel. The smartphone comes with a variable OLED display which expands from 6.7-inch to 7.4-inch.
The smartphone consists of a 2-in-1 plate on the rollable OLED concept which uses a comb-like internal structure that offers consistent strength to the smartphone. Despite its rollable design, the smartphone display does not have any crease courtesy the slider placed on the display side.
Oppo has incorporated 122 patents for the smartphone in which 12 patents are related to its rollable mechanism only. The smartphone sports a triple rear camera setup and a side-mounted fingerprint sensor.
Apart from this, the company has not yet revealed the detailed specifications of the smartphone. Along with this, Oppo has also not confirmed as to when the device will become a reality.
Oppo AR Glass 2021
Along with the concept smartphone, the company has also showcased Oppo AR Glass 2021 at the conference. This new AR Glass comes with a split-design and its also said to be 75% lighter in comparison to its predecessor. The device is built using the Birdbath optical solution and it features diverse sensors. The device also includes a Stereo fisheye camera, one ToF sensor and one RGC camera.
The Oppo AR Glass 2021 also supports a number of natural interactions which include interaction using a smartphone, gesture-based interactions, and spatial localization.
The company also says that the Birdbath optical solution of Oppo AR Glass 2021 helps in creating a home-theatre experience which is equivalent to watching a 90-inch screen from 3 meters away.
Oppo CybeReal AR app
The Oppo CybeReal AR application is powered by real-time, spatial calculation technology which allows high-precision localization and scene recognition. The device is supported by Oppo's three core technologies which include accurate reconstruction of the world, real-time high-precision localization and Oppo Cloud.
The company claims that the cameras and Simultaneous localization and mapping algorithms are used to achieve spatial localization. Artificial intelligence allows smartphones with CybeReal to understand what it sees. The app helps in correctly identifying the user's exact location within millimetres and one degree.