Microsoft Surface Pro 8 vs Surface Pro 7: How the latest 2-in-1 laptop from Microsoft has changed – Times of India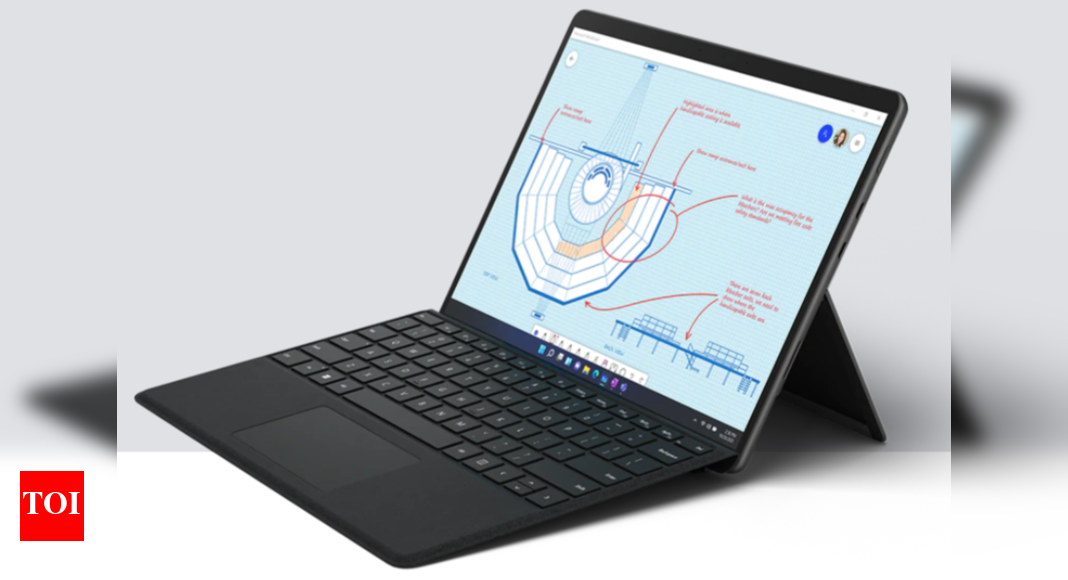 Microsoft has announced its 2021 lineup of Surface devices that includes the new Surface Pro 8, Surface Laptop Studio, Surface Pro 7+ and the new dual-screen Surface Duo 2 smartphone at the Surface Event.
While the Surface Pro 7+ appears to be the next version of the Surface Pro 7, the spiritual successor of the 2-in-1 laptop is the Surface Pro 8.
The new Surface Pro 8 features a new design with slimmer chassis and narrow bezels. The design appears to be very similar to the ARM-based Surface Pro X which was launched alongside the Surface Pro 7.
Another major change is the inclusion of a new slimmer Surface Pen. Dubbed as Surface Pen 2, the company says it's now more responsive and offers more accuracy than the first-generation model.
The next major difference between the Surface Pro 7 and the Surface Pro 8 is in terms of internals. The Surface Pro 8 is powered by 11th-generation Intel Evo processors and comes with Thunderbolt 4 support.
The Surface Pro 8 is the first 'Pro' device from the company that features not one, but two Thunderbolt 4 ports which allow users to connect multiple monitors, faster data transfer and more.
New design, that means there's a new keyboard cover as well. The keyboard cover in terms of design is similar to the previous generation design for the Surface Pro 8. It features a backlit keyboard along with a glass trackpad with gesture support via Windows Precision Drivers. Also, the keyboard cover now comes with a dedicated slot to store the new slim Surface Pen.
To simplify things for you we've created a side-by-side specification table, take a look