Making your home smart: Here's how to start and the basics you need to know – Times of India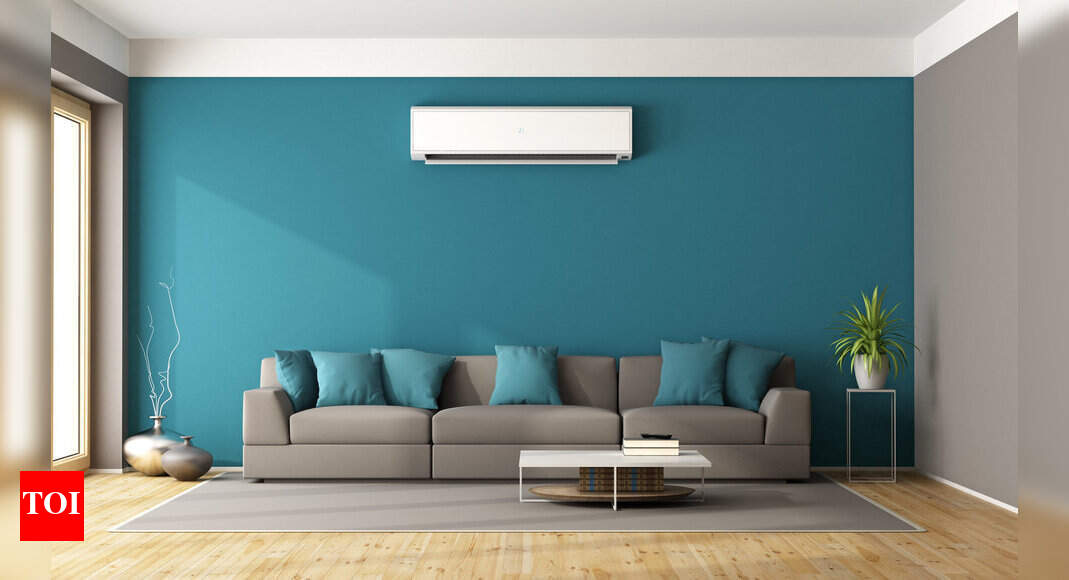 You don't have to be super rich or need to stay in a modern apartment in a plush society to afford a smart home setup. Also, if you are thinking that making your home smart is something extravagant and is not needed then you are really missing out on the comfort that technology has got to offer. Not to forget, creating a smart home doesn't imply that you will have to buy all brand new appliances and dump the ones you are using.
For starters, you can convert your old geyser into a smart geyser or water heater by just adding a smart plug which can be bought for less than Rs 1000. The benefits are immense. You will not need to leave your bed early in the morning just to turn on the geyser. You can simply open the app of the smart plug on your smartphone and turn it on or off whenever you want. The same smart plug will allow you to turn on the air conditioning at your home remotely while you are on the way to reach your home from the office.
Get a fast Wi-Fi internet connection
Before you start, you would need a fast and reliable Wi-Fi connection. All smart home devices get connected to your phone through the same Wi-Fi network. Invest in a good router to sufficiently extend the range and capacity of your internet connection. For a smart home setup, sources of electricity and Wi-Fi internet connection are equally important.
Buying a smart speaker is not necessary initially
There's a misconception that you would need to buy an Amazon Echo Dot or Google Nest smart speaker as the first thing to convert your home into a smart home. A smart speaker just adds voice support to the smart plugs or lights that you buy. Do not misunderstand that a smart speaker is all you need to make your home smart. In fact, you can initially start without a smart speaker as well.
Start with the lights
Make a list of devices or things that you wish to be automated in your home. The easiest road to home automation is by starting with the lights. Replace tube lights and bulbs with smart LED lights. You can buy any smart LED light online from brands like Wipro, Syska, Xiaomi, Philips and others. These bulbs start at around Rs 600. Consider the wattage of the bulb to be sure that there is enough light in your room. What these bulbs do is let you operate them remotely through smartphone apps or voice (Alexa or Google Assistant). You can also change the colours or even dim the brightness of these LED lights. All smart LED bulbs come with its own companion app which allows you to change colours, brightness and remote turn it off/or and you can even set a timer.
A smart light will allow you to enter the house with all lights switched on. You can simply turn all of them off when you go to bed from your smartphone.
Motion-sensing lights or switches
There are several lights that turn on or off the moment it detects any motion. You can place these inside the bathroom, kitchen or even use them as night lamps. Alternatively, you can also buy motion sensing switches that can be connected to any light you want. These ensure that you never walk into darkness inside your home and are important if you have someone elderly or kids at home. Motion sensing lights or switches come at a starting price of Rs 500.
Smart plugs for old appliances
You can convert your old geyser or AC into a smart AC by simply using a smart plug. Smart plugs are easy to install and you simply need a fast Wi-Fi internet connection. These plugs are available for sockets of different power ratings. There are different plugs for ACs, geysers and other high-power appliances. So, you need not worry about safety and compatibility. You just need to insert the smart plug on to a wall socket, configure it via the app or Amazon Alexa and then plug the appliance into the smart socket. It simply acts like a bridge between the wall socket and your appliance. Interestingly, most smart plugs offer a scheduler option as well. This means you can schedule your geyser or AC to turn on automatically at a certain time everyday. Also, if you are stuck at the office, you can switch on the AC or geyser from there itself and get hot water or a cool room when you reach.
The ultimate budget smart home using a Amazon Alexa speaker and universal WiFi remote without smart plugs
While smart plugs and lights can add much needed comfort to your home you will soon realise that managing different apps on your phone is a difficult task. Also, most controls will be tied to your own phone leaving your family members behind. This is where a smart speaker and universal remote comes to the picture. This will allow all your family members to control devices using voice.
To get started, buy an Alexa-powered Amazon Echo Dot at Rs 3,499 along with Oakremote WiFi Universal Remote at Rs 1,490. These are basics to create a budget smart home. You can pair the Oakremote WiFi universal remote to your AC, cooler, speaker, TV and Set Top Box. After the pairing with the Oakremote and Amazon Echo Dot is completed, you can add your AC, TV, cooler, etc to the Oakremote. What this will allow you to do is you will be able to control all your old devices- AC, cooler, TV, etc with voice. And you do not need a smart plug. For example, with this setup you can say, "Hey Alexa, turn on AC and set temperature to 23" to your old AC and it will obey you. Also, you can say, "Hey Alexa, change the channel to Times Now on Tata Sky" and the TV channel will be changed. You can turn on your speaker, set volume levels and even change fan speed settings for your cooler.
Having a universal Wi-Fi remote along with Echo Dot is a very basic setup at around Rs 5,000 that can add voice support to five old devices like AC, cooler, speaker, TV and Set Top Box. You can add a smart plug to your old geyser at Rs 1,000 to make it smart. Invest in some motion sensing lights for your bathroom, balcony and smart bulbs for your room. With this kind of basic setup, you can get a smart home for less Rs 15,000. And this is a good starting point.