dyson: Dyson working on robots to help you with household chores – Times of India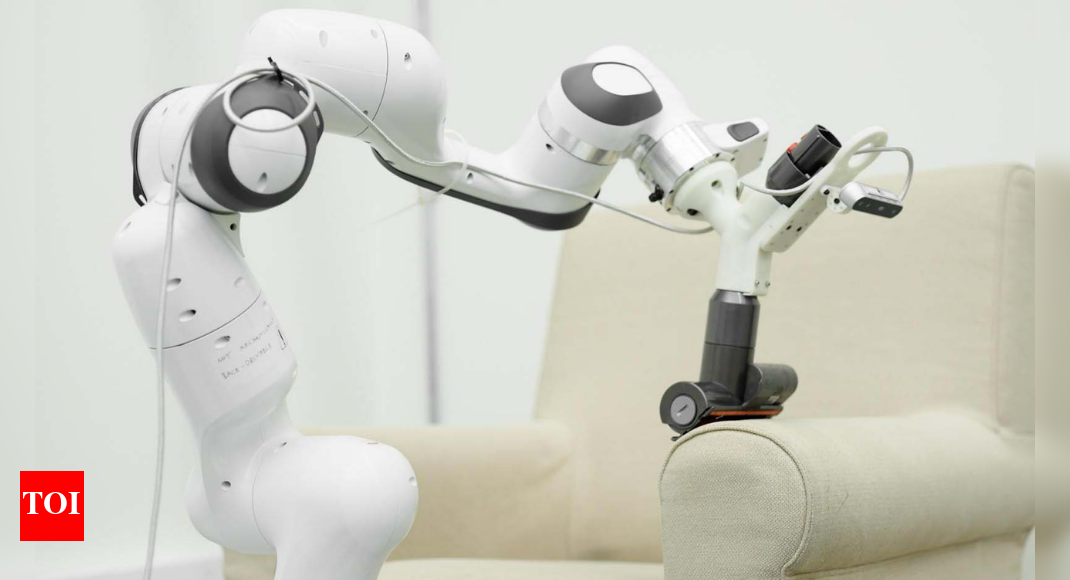 Dyson, the company, best known for its vacuum cleaners and air purifiers, has shown a number of prototype robots that aim to help with household chores. The company announced its plans to automate household chores with the help of its upcoming robots. The company will also be hiring several engineers with expertise in different fields to make its vision a reality over the next five years.
At the International Conference on Robotics and Automation (ICRA) in Philadelphia on Wednesday, Dyson revealed its plan to build a robot intended for household environments. Further, the company says that it plans to bring such robots to people's homes by 2030.
Dyson says that it's in the middle of the "biggest recruitment drive in its history," as the company eyes to hire 700 people over the next five years. Currently, the company is recruiting 250 new engineers with expertise in robotics, specialising in computer vision, machine learning, sensors and mechatronics. The company further adds that it has recruited 2,200 employees so far in 2022.
Apart from recruiting new talent, Dyson is also building what it says to be the largest robotics research centre in the United Kingdom. The company says that it will be carrying out the research in its new lab in the UK and its headquarters in Singapore.
Dyson has committed to invest GBP 2.75 billion ( Rs 26,700 crores) to expand its portfolio across different categories and facilities and develop new technologies. And out of the total amount, the company plans to spend GBP 600 million (Rs 5,800 crore) this year.