clash royale tournament: JioGames Clash Royale tournament: Dates, stages, prize pool, registration and other details you need to know – Times of India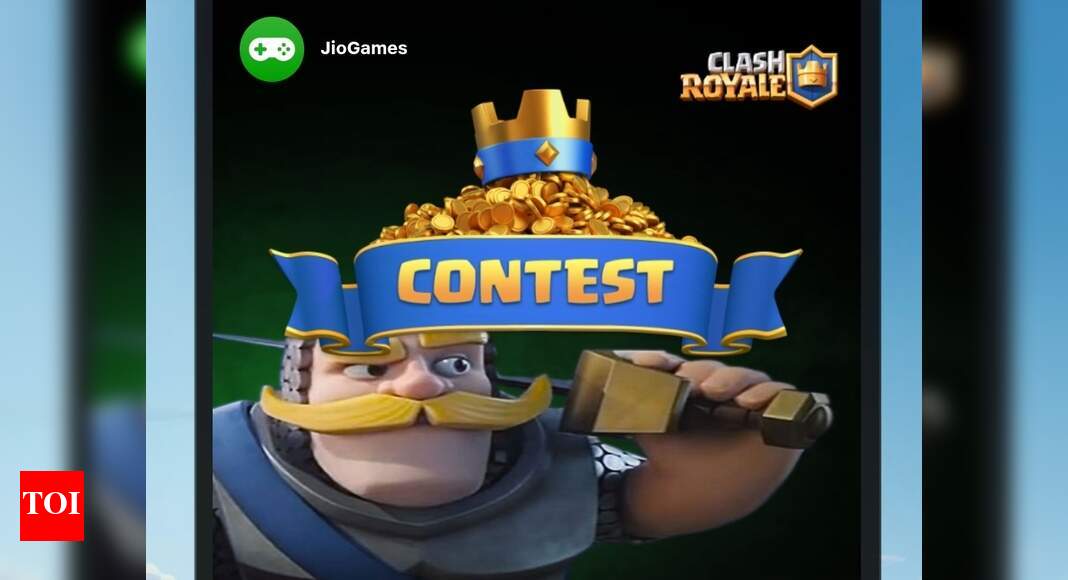 JioGames and Supercell have joined hands to organise Clash Royale tournament in India with a pool prize of Rs 2,50,000. Pre-registrations for the same have already begun and the entire tournament is set to last for 27 days. Users, however, can register for the tournament until the Stage 1 is over. The winner of the tournament will be awarded with the title 'India ka Gaming Champion' along with cash prizes.
JioGames Clash Royale contest: Dates, stages and more
The tournament will start on November 28 and will end on December 25.
Stage 1: Open Contest — November 28 – December 19
Qualifiers announcement: December 20
Stage 2: Tournament Round 1 — December 21
Stage 3: Tournament Round 2 — December 23
Stage 4: Final Round — December 25
Winners announcement — December 26
JioGames Clash Royale contest: Prize pool details
The tournament is carrying a total prize pool of Rs 2,50,000 which will be distributed among the winner, runner, and till 110 ranks. Here's a complete breakup.
Winner: Rs 1,00,000+
Runner: Rs 50,000+
3rd rank: Rs 25,000+
4th rank: Rs 9,000
5th rank: Rs 6,000
6th – 10th rank: Rs 1.000
11th-110th rank: Rs 250
In addition to that, 20 winners every week during the Stage 1- Open Contest will win a total prize pool of Rs 24,000.
JioGames Clash Royale contest: How to register and play
To register and play users are supposed to download and install the JioGames app on their smartphones. After this they'll need to register for the tournament by tapping on the Register button from the tournament banner and following all the on-screen instructions.
After registering, players are supposed to qualify in Stage 1 by winning more and more 1v1 battles and reach level 4 in the game. The win status can be checked in the results section of Stage 1. Qualified participants will also receive an SMS and email confirmation the same.
Qualified participants will then need to participate in the in-game private tournaments and play with other qualifiers. Details will be shared with the participants a day before the tournament. Qualified participants in Stage 2 will play Stage 3. Winner of Stage 3 will play the final round.
JioGames Clash Royale contest: Eligibility criteria
To participate in the tournament users must be the legal resident of Republic of India and they must be at least 18 years of age. Players between 13-18 years of age need to have written consent from their parents or legal guardian.
Participants from Andhra Pradesh, Nagaland and Sikkim cannot participate in the tournament. All participants are required to use their primary Clash Royale ID to participate. Playing from an unregistered/fraud ID will result in disqualification.