Buying guide: Things to remember when buying a smart band – Times of India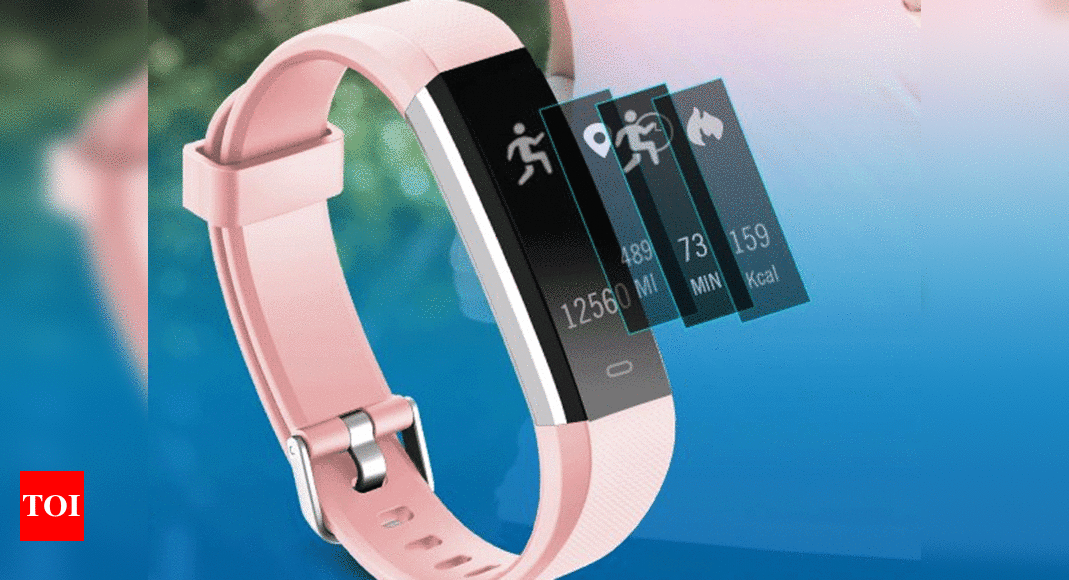 Be it track fitness levels or for style, smart bands are a new craving. In India, smart bands come at a starting price of Rs 1000 from lesser known brands and go upwards of Rs 10,000, if you are opting for a latest model from bands like Fitbit. No matter the budget, there are a couple of things you should keep in mind while buying a fitness tracker.
Needless to say that it is advisable to avoid local clone devices. The local clones, while they are affordable, could pose a health hazard. You may get skin irritation from wearing a cheap quality band and not to forget, inferior batteries may pose risks like burn injuries to the wrist. It's better to opt for a known brand.
Fitness bands can offer a range of functionalities, here are some things you must remember while buying one.
Go for fitness bands that are IP68 water-resistant and swim-proof
Whether you actually swim or not it's important to opt for a completely water resistant device and not just 'splash proof'. This is because the device will be on your wrist and the chances of exposure to water are maximum while washing hands or other activities. Given that you will be wearing the fitness tracker for the entire day, it is important to get a device that offers complete water resistance.
Don't opt for bulky fitness trackers and choose the colour smartly
While choosing the design of the fitness tracker, always opt for a device that is lightweight and rests flat on the wrist. This is because bulky fitness trackers tend to be uncomfortable when you are wearing it for long hours. Also, focus on the colour of the band. Colours like white, pink and other bright colours look very attractive but they tend to get dirty very easily. Also, finding replacement bands for trendy colours become a bit difficult later.
Sensors that your fitness band must offer
Your fitness band must offer a certain set of features to be useful. Always opt for bands that at least offer heart rate monitor, sleep tracking, SpO2 (blood oxygen) and automatic exercise detection. These are the basic health features you would want in a fitness band. When it comes to exercise modes, always check whether a certain model tracks the exercise mode that you usually do. For example, if you hike, swim or cycle on a regular basis, consider buying a fitness tracker that at least monitors the activities that you do.
Notifications, music control and compatibility
Go for a device that is supported by both iOS and Android OS. This just makes it easier to switch phones. When it comes to notifications, ensure that the fitness tracker automatically connects to your phone via the companion app and alerts you when you get a call, messages, etc. Note that fitness trackers do not offer the ability to receive calls. And on iOS, some features like replying to notifications or receiving calls are exclusively reserved for Apple Watch only. Another thing to note is that whether or not the device offers music controls.
Battery life
Fitness trackers usually last for anywhere between five to seven days on a single charge. So, opt for a device that at least promises around 10 days of battery life. Also, focus on the charger. It is very easy to misplace the small charger of a fitness band. Go for a model that comes with easily available chargers and are affordable to replace.