Buying a laptop for online classes: What you should know about budget and refurbished options – Times of India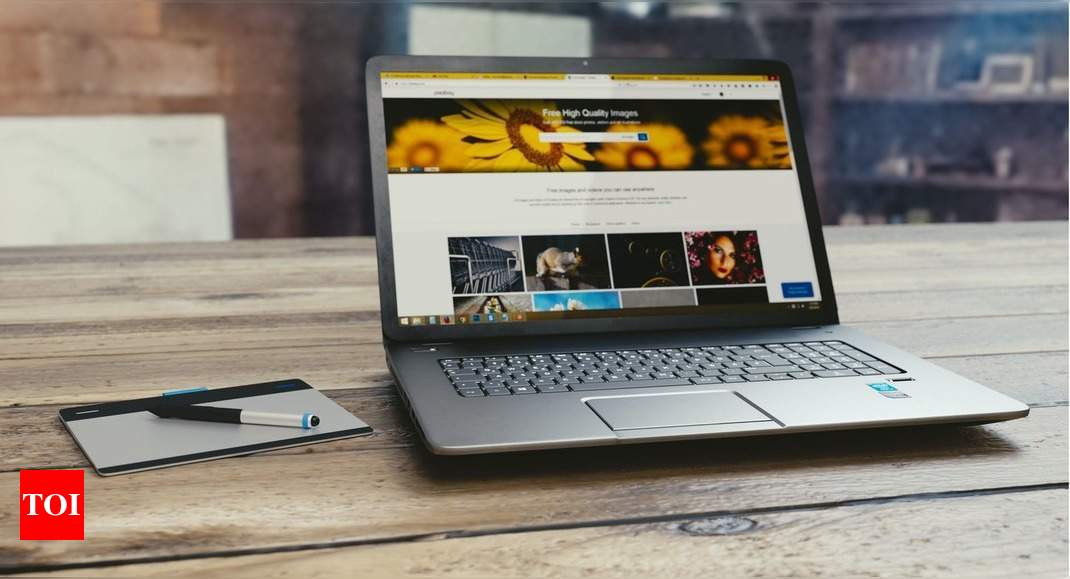 The need for a good — or rather functional — laptop and a fast — at least serviceable — internet connection had never been felt so strongly since March 2020. More so if you are a student, teacher or even a parent. Just for attending online classes and doing basic word processing, making Powerpoint presentations or working on Excel or Sheets, the laptop has become an almost must-have gadget. However, unlike a smartphone, where you can get a lot done on a budget device, budget laptops remain underpowered and give a lot of people anxiety on which one to buy. Here we tell you a few basic but important things to keep in mind before buying a budget laptop

Laptops under Rs 30,000: How good are they?
When you are on a budget then the first thing to prioritise is what are the features that you will actually need in a laptop. At the heart of any laptop is the processor, and under Rs 30,000 you will struggle to find an Intel Core i5 processor. Most laptops will have Intel Core i3 chips. Now, this won't be your super fast processor but will get the job done. Lenovo, Dell, HP all have laptops in this price range with Intel Core i3 processors. You won't be able to play games or even do heavy duty editing. For attending online classes and doing sufficient multitasking, an Intel Core i3 powered laptop is good enough.
The next thing to consider is how much RAM does a budget laptop bring aboard. Most budget laptops will have 4GB RAM, which again isn't ideal but for basic tasks it's acceptable. Intel Core i3 processor coupled with 4GB RAM is what you are likely to get under Rs 30,000. Is it good enough for online classes, day-to-day routine tasks on a laptop? Yes, it most certainly is.
A lot of people worry about storage capacity on laptops and the good news with budget laptops are that most of them offer 1TB of space, which is more than sufficient.
The display size will be anywhere around 14-inch to 15.6-inch and it will be a full HD display. Again, not the best around but acceptable levels of quality.
Battery life is different on every brand but usually you will find budget laptops lasting for minimum of four hours and maximum of eight hours.

New vs old: Should you consider buying 'used' or 'refurbished' laptops?
Always a tricky question to answer and these days it has become trickier. Why? Because online shopping sites like Amazon and Flipkart these days sell you refurbished or "second-hand" laptops. Even brands have started selling refurbished laptops on their own. A Lenovo spokesperson says that he refurbished PC market is on an overdrive in India, especially with the current exponential demand during the lockdown for work and learn from home needs. "We are actively involved in building a strong program for refurbished Lenovo PCs backed with Lenovo warranty & services," adds the spokesperson.
Five budget laptops to consider
| | |
| --- | --- |
| Brand | Price (in rupees) |
| Lenovo Ideapad 310 | 29,999 |
| HP 15-BS658TU | 29,999 |
| Acer Aspire A315 | 29,650 |
| Asus X552CL | 29,999 |
| Dell Inspiron 3567 | 27,499 |
Taiwan-based brand Asus too believes strongly in the refurbished market. "We strongly believe that in the current situation of work and study from home this strategy is effective and useful for our customer base," says an Asus spokesperson about refurbished laptop space.
However, both brands didn't really specify where and how could you get your hands on their refurbished laptops.
The big question is should you buy it? And is it a better deal? In terms of specifications and features, it certainly is a better deal. For instance, you will not get a new laptop under Rs 30,000 that will have an Intel Core i5 processor. But you will certainly get a few options on Amazon that have Core i5 processor. Do note though that as Amazon clearly states that the "product will be in unboxed or refurbished condition, and may have a few visible signs of earlier use." Usually there is a 6-month warranty provided on used laptops by the sellers on Amazon.
Buying a used laptop — like any other product — is also dependent on what kind of product you get. If you are in luck then you may very well get a good unit that will last for a long time. Or you may end up with a product that goes kaput within a short span of time. You must keep in mind that the technologies used in a used laptop are bound to be older. So if you want new tech in your laptop then don't go for a refurbished option. We aren't really advocates of buying refurbished products, unless it's a steal of a deal as a lot of it is down to chance.