apple: iPhone sales: What's behind Apple's new billion number – Times of India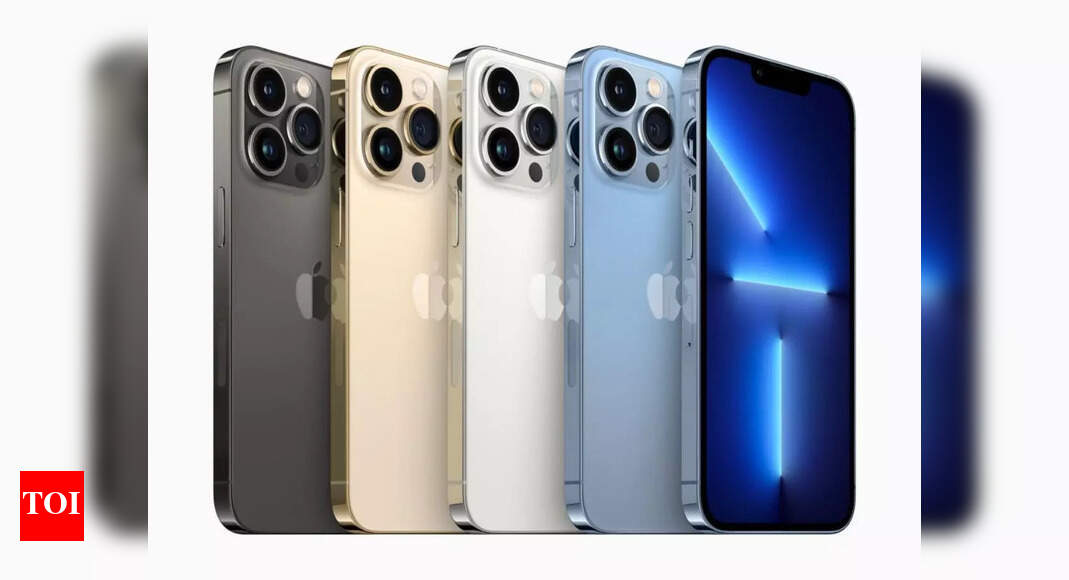 It is perhaps one of the most recognisable products in the world. Most people have an opinion on it and also if numbers are to be believed then a lot of people have purchased it also. We are talking about the iPhone. According to an analyst, Apple has sold 2 billion iPhones. Horace Dediu, an analyst with Asymco, said, "Unlike the 1 billionth, there was no announcement, no celebration. Partly this is because Apple stopped reporting unit shipments, but partly it's because it's not as interesting to talk about 2 billion as it is about 1 billion."
First billion in 9 years, second billion in 5 years
It was in 2016 when Apple had actually issued a short press release announcing that it sold one billionth iPhone. Back then Apple CEO Tim Cook had said, "Last week we passed another major milestone when we sold the billionth iPhone. We never set out to make the most, but we've always set out to make the best products that make a difference. Thank you to everyone at Apple for helping change the world every day."
The first iPhone was launched in 2007 which means it took Apple nine years to clock one billion iPhones. In the next five years, it has sold another billion. Dediu says that it estimated that there are about 1 billion iPhone users and the number has been rising. According to estimates, there are about 3.8 billion smartphones in the world. iPhone users are about 26% of all smartphone users, claims Dediu.
About four years back, iOS market share was about 13%, which now has doubled and contributed to the second billion iPhones.
The two markets where Apple dominates
According to Dediu, the share of iPhone users in the US is about 60%. Counterpoint Research estimated that Apple had 65% market share in Q4 2020 — the quarter after iPhone 12 series was launched. In the UK, this number is about 50%, Further in both the countries a survey revealed that about 14% and 10% of users switch to an iPhone every two years. Both in US and UK, telecom carriers offer incentives to iPhone users to switch routinely. Apple gives high trade-in — exchange offer — values in both countries which also adds to the rush of buying new iPhones. In China, which is the world's largest smartphone market, Apple had about 13% market share in Q1 2021. In India, Apple has been growing for the last few quarters and is the market leader in premium smartphones. However, in the overall market, Apple's share remains quite low.
The 'second-hand' smartphone market
Another reason for the fast growth of iPhones in the last five years is the secondary market. Dediu calls it a "thriving secondary market". The used smartphone market is dominated by iPhones and this drops the floor for entry into the iPhone ecosystem to essentially $0, says the analyst. Earlier this year, Counterpoint released a report on the secondary market. According to Jeff Fieldhack, research director, Counterpoint, "There has been no slowdown in the appetite for Apple within the secondary market. In fact, over the past year, it has increased compared to its competitors." Apple's share in the secondary market in 2020 was about 44%.
Fieldhack further said that Apple's secondary market average selling prices are almost three times higher than the average of all its competitors. "Even with the rollout of 5G by over 150 mobile operators in over 70 countries, the demand and ASPs for Apple's refurbished LTE portfolio remain elevated. This is helping Apple grow its installed base as many of the Apple buyers in the secondary market are first-time buyers," said Fieldhack.
The online refurbished market is also thriving. Counterpoint expects more secondary market volumes to move to other areas such as Africa, Japan, India, and Europe. "There are established secondary market companies, with new companies also moving into these regions. There is also an appetite for flagships from premium brands but at mid-tier pricing," said Glen Cardoza, senior research analyst at Counterpoint.
Ever since the iPhone was launched in 2007, Apple's ecosystem has expanded and the company's market capitalisation value crossed $2 trillion. Despite having many products and services, the iPhone remains Apple's MVP — Most Valuable Product.