Apple CEO Tim Cook says users who want to sideload apps can use Android: What is sideloading and why Apple is against it – Times of India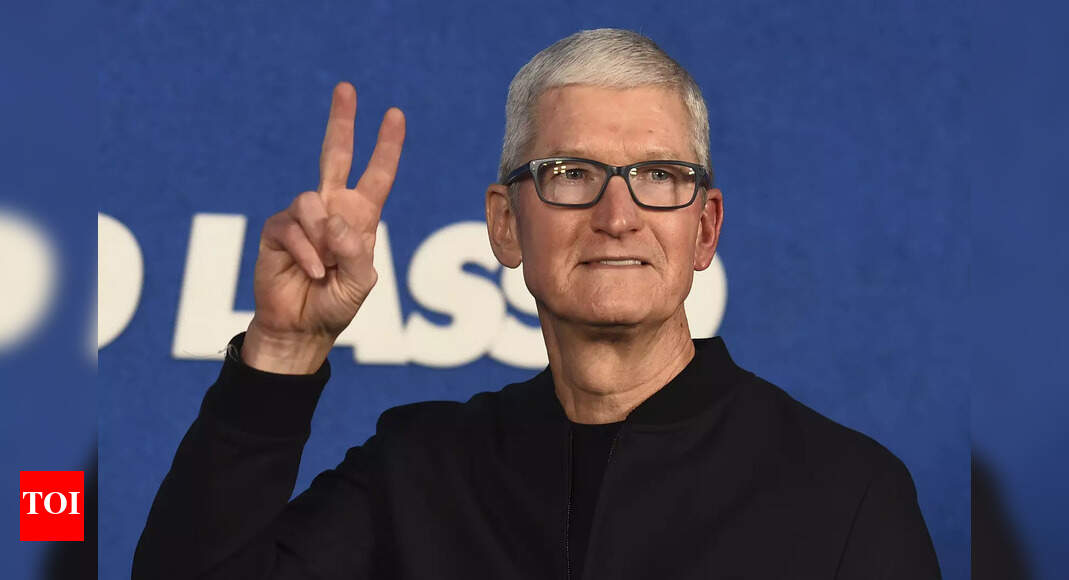 Apple CEO Tim Cook said recently that customers who wish to sideload apps should consider buying an Android device. Speaking at The New York Times 'DealBook' summit, "I think that people have that choice today, Andrew. If you want to sideload, you can buy an Android phone," he said. Cook compared sideloading of apps to a carmaker selling a car without airbags or seatbelts. "From our point of view, it would be like if I were an automobile manufacturer telling [a customer] not to put airbags and seat belts in the car. He would never think about doing this in today's time. It's just too risky to do that. And so it would not be an iPhone if it didn't maximize security and privacy," Apple CEO added.
This is not the first time that Apple has openly criticised the idea of sideloading apps. The company has always been against this idea. Apple even published a white paper in October explaining why and how sideloading can be dangerous for users. This is, however, for the first time that Cook has spoken about the idea.
What is sideloading of apps
Sideloading allows users to download and install apps directly onto their smartphones from the open internet. This means users can download and install apps from an online marketplace that is not sanctioned by the device maker. This means even if an app is not available on Apple App Store or Google Play Store, users will be able to download them. While Apple does not allow users to download apps from third-party app stores, Google allows Android users to sideload apps. However, Google too warns users to avoid using apps from third-party app stores for security reasons. Security research firms too warn Android users to not download apps from anywhere other than the Google's official app store, Google Play.
Here's why Apple says it is against sideloading
* Forcing sideloading onto the iOS ecosystem would make iPhone less secure and trustworthy for users. Apple currently protects users by vetting apps and developers on the App Store, keeping illegitimate apps out, and quickly containing the spread of harmful apps.
* App Review screens all apps and app updates submitted to the App Store to check for various types of known malware, including infected SDKs used in supply chain attacks. Through the App Review process, Apple's goal is to ensure that apps on the App Store are trustworthy and safe. Apple is constantly improving this process, continually updating and refining App Review's tools and methodology.
* Forcing Apple to support sideloading on iOS would allow harmful and illegitimate apps to reach users more easily; it would undermine the features that give users control over legitimate apps they download; and it would undermine iPhone on-device protections.
* If sideloading were supported on iOS, malicious actors would be able to distribute copycat versions of popular apps that trick users. On the App Store, apps come from known and vetted developers only, and their content is reviewed by a member of the App Review team. This process works to prevent, for example, a trojan app posing as a fake version of Clubhouse and stealing user login credentials.
* Sideloading would be a step backwards for user security and privacy: Supporting sideloading on iOS devices would essentially turn them into "pocket PCs," returning to the days of virus-riddled PCs.
* Developers themselves would become more vulnerable to threats from malicious actors who offer developer tools that contain and propagate malware. Developers would also be more vulnerable to piracy and intellectual property theft, which would undermine their ability to get paid for their efforts and innovation.