5 things to know before buying your first beard trimmer – Times of India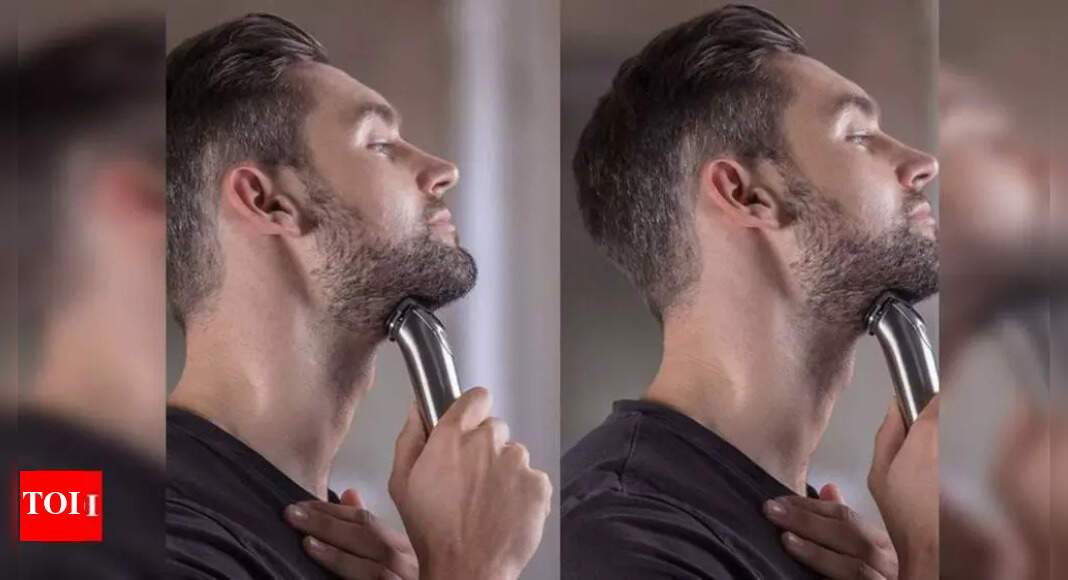 When we speak of men's grooming devices, a beard trimmer is one of the most basic purchases. As flaunting a beard is back in fashion, sales of electric trimmer have seen a surge on e-commerce websites like Amazon and Flipkart. These gadgets not only help you to look good but also help you to maintain facial hygiene. Currently, there are hundreds of electric trimmers available in the market and it's a tedious task to look for your first beard trimmer. So we have compiled a list of things that you should keep in mind.
Length options that trimmer provides
Most of the electric trimmers come with a few attachments that help you to shape your beard style and length. Few trimmers also have an adjustable comb that can help you to maintain a particular length of beard for longer periods of time. Trimmer with adjustable comb are easy to keep and travel with. So, it is advisable to buy a trimmer that is not limited for a particular beard length or style.
Is the trimmer battery-powered or wired
Most of the new trimmer buyers prefer a cordless one as it is easy to use. Cordless trimmers provide mobility to the user and are liked by the people who travel often. But pay attention to the battery life and charging cable. There are trimmers available with higher battery capacity and micro USB charging ports. On the other hand, few of the best trimmers that are available in the market are the ones with power cables. Wired trimmers have their limitations when it comes to mobility but are easy to handle due to absence of battery packs. You should consider this aspect before finalising on a trimmer.
Look for the features that trimmer offers
Beard trimmers come with an array of features and these may not look like a big deal at first but are really necessary in the longer run. A detachable head that helps you to rinse and clean it properly is the most important feature that you should look for. Integrated vacuum and LED indicators are among few other features that trimmers offer which you should be looking out for.
Shape of blade tips and comb on trimmer
There are two basic types of trimmers available in the market – rotary and foil. A foil trimmer comes with razor blades with protective foil. This provides you a closer shave. On the other hand, a rotary trimmer is equipped with rotating heads that raise the hair from your skin before shaving it. Most of the buyers usually opt for the foil trimmer as it's easier to use and provides a clean trim.
Finalise on the brand and budget
Almost every grooming appliance manufacturer is selling trimmer in the market including mobile brand Xiaomi. It can be really difficult to pick the right brand. To do so you should look for price and the after-sales service that the company has to offer. Most of the brands offer 6 to 12 months warranty when you purchase a trimmer. Before finalising on your choice, look for the brand in your budget that gives the best after-sales service.