IPL 2021 KKR vs RR: How Kolkata Knight Riders can qualify for Playoffs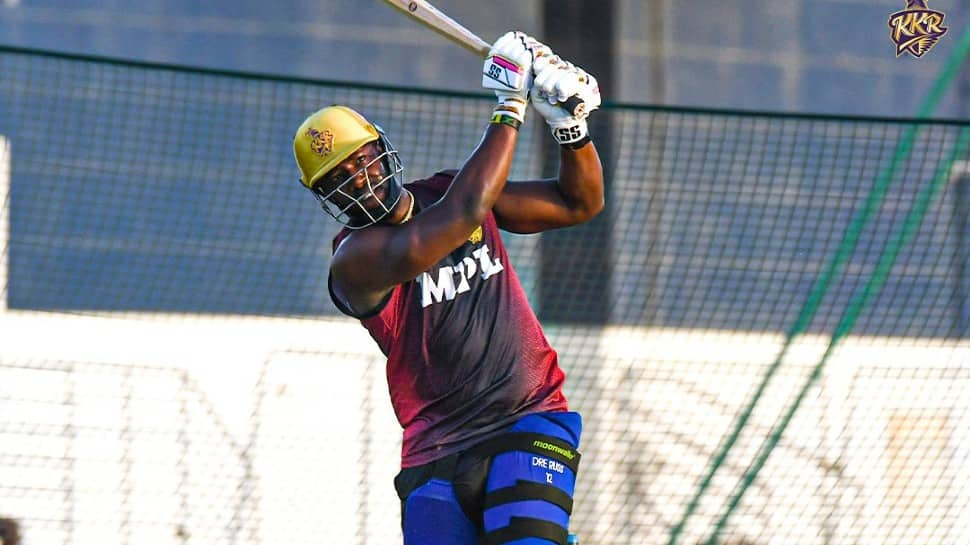 It is a do-or-die match for Eoin Morgan's Kolkata Knight Riders as they face Rajasthan Royals in an IPL 2021 match in Sharjah on Thursday (October 7). A loss in Thursday's match and win for Mumbai Indians would see the two-time champions KKR miss out on a playoff berth.
KKR may have the advantage of superior net run-rate on their side but five-time champions MI have the bonus of playing last on Friday (October 8) and can figure out exactly what they need to finish in the top four. Both KKR and MI have 12 points each from 13 games but the former have a NRR of +0.294 and while latter has -0.048.
Here's what KKR need to do to qualify for the IPL 2021 playoffs…
While KKR's win in the last game would shatter hopes of RR and Punjab Kings, MI will still pose a serious threat to them. The Knight Riders would also seek to bolster their NRR to ensure no damage is done to their position.
As the Royals (-0.737) are way behind KKR in terms of NRR, they aren't likely to pip the two-time champions, unless and until the margin of victory is jaw-dropping. However, that won't just be enough.
Matchday got us like!

PS. Rare sight! We strongly suggest you save this post #SunilNarine #KKRvRR #KKR #AmiKKR #KorboLorboJeetbo #aamiKKR #IPL2021 pic.twitter.com/HAzryaGCfA

— KolkataKnightRiders (@KKRiders) October 7, 2021
Punjab Kings must lose their last game against Chennai Super Kings. Even if KL Rahul's men win, they shouldn't get the glory by a huge margin. Also, MI should lose against SRH.
Meanwhile, Royals' Director of Cricket Kumar Sangakkara has admitted that the Sharjah wickets are not ideal T20 wickets for batting and it would be interesting to see how they behave in the upcoming ICC T20 World Cup.
"These types of pitches are challenging, it is a case of adapting and being smart. We spoke about Sharjah wickets in the lead-up to this game and what the bowlers and batters have to do. We knew the first six overs would be easy and then it would be a case of building a platform and getting to the 15-over mark with wickets in hand so that we capitalise towards the backend. For the bowlers, it is hitting that back of a length," said Sangakkara.
"These type of pitches really tests your skill, your flexibility, and mindset. At times, playing on pitches like this is not a bad idea. It is not the greatest T20 pitch in terms of a lot of runs, but it is a challenging pitch in terms of playing on it. It is an experience, we will have to wait and see how they turn up for the World Cup," he added.
var cutoff = $(window).scrollTop() + 64; //console.log(cutoff + "**"); $('div[id^="row"]').each(function(){ //console.log("article" + $(this).children().find('.left-block').attr("id") + $(this).children().find('.left-block').attr('data-url')); if($(this).offset().top + $(this).height() > cutoff){ //console.log("$$" + $(this).children().find('.left-block').attr('data-url')); if(prevLoc != $(this).children().find('.left-block').attr('data-url')){ prevLoc = $(this).children().find('.left-block').attr('data-url'); $('html head').find('title').text($(this).children().find('.left-block').attr('data-title')); $('meta[name=description]').attr("content",$(this).children().find('.left-block').attr('data-summary')); $('meta[name=keywords]').attr("content",$(this).children().find('.left-block').attr('data-keyword')); $('meta[name=news_keywords]').attr("content",$(this).children().find('.left-block').attr('data-keyword'));
pSUPERFLY.virtualPage(prevLoc,$(this).children().find('.left-block').attr('data-title')); //console.log("Summary: " + $(this).children().find('.left-block').attr('data-summary')); //console.log("Keyword: " + $(this).children().find('.left-block').attr('data-keyword')); //history.pushState('' ,'', prevLoc); loadshare(prevLoc); } return false; // stops the iteration after the first one on screen } }); if(lastHeight + last.height() < $(document).scrollTop() + $(window).height()){ //console.log("**get"); url = $(next_selector).attr('href'); x=$(next_selector).attr('id'); //console.log("x:" + x); //handle.autopager('load'); /*setTimeout(function(){ //twttr.widgets.load(); //loadDisqus(jQuery(this), disqus_identifier, disqus_url); }, 6000);*/ } //lastoff = last.offset(); //console.log("**" + lastoff + "**"); }); //$( ".content-area" ).click(function(event) { // console.log(event.target.nodeName); //}); /*$( ".comment-button" ).live("click", disqusToggle); function disqusToggle() { var id = $(this).attr("id"); $("#disqus_thread1" + id).toggle(); };*/ //$(".main-rhs2400475").theiaStickySidebar(); var prev_content_height = $(content_selector).height(); //$(function() { var layout = $(content_selector); var st = 0; ///}); } } }); /*} };*/ })(jQuery);



Source link