ED quizzes DK Shivakumar and his brother in National Herald case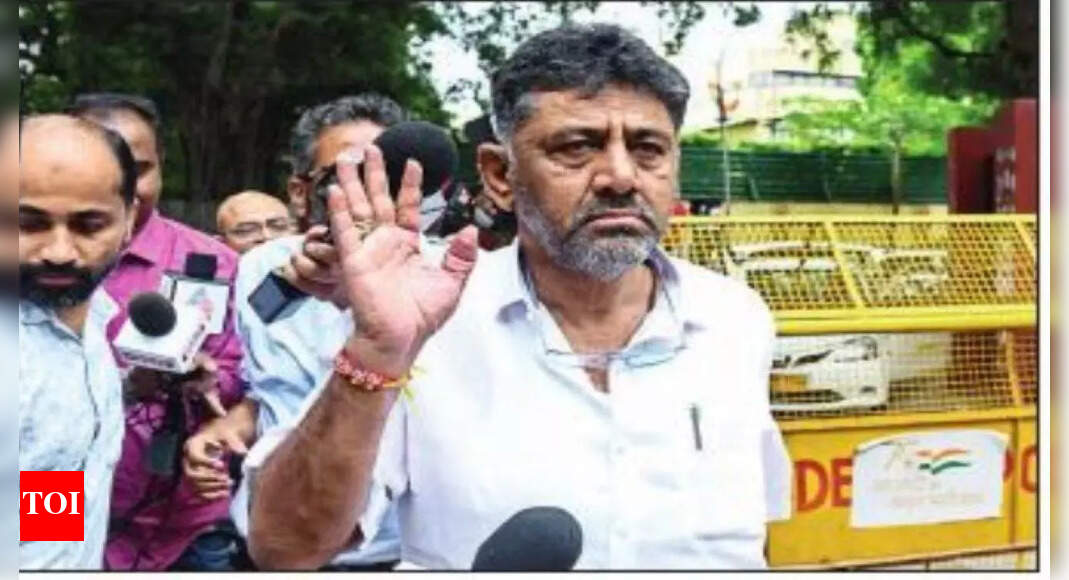 BENGALURU: DK Shivakumar, president, of Karnataka Congress unit, and his MP brother DK Suresh appeared before Enforcement Directorate officials in Delhi on Friday and were quizzed on financial transactions pertaining to the National Herald money laundering case.
The latest summons meant Shivakumar had to leave the
Rahul Gandhi
-led Bharat Jodo Yatra, currently traversing Karnataka, midway to travel to Delhi. Sources say he was quizzed on certain donations — the sums were unspecified to Young Indian Pvt Ltd, the company that owns National Herald. Shivakumar said he agreed to submit documents that the ED sought in connection with the investigation.
Later, in a tweet, Shivakumar said political battles must be fought on a similar battlefield and that misuse of central agencies to harass opponents will receive a befitting reply from voters in Karnataka in the assembly polls next year. In another barb, he said BJP must understand that agencies like the ED cannot address issues of unemployment and price rise.
Prior to entering the ED office, Shivakumar told reporters he did not know why he was summoned but was appearing because he is a "law-abiding citizen". "I respect the law. . . I had requested a time [deferring questioning to another date due to the yatra] but they said no, you have to come. I have come today. . . Let me see, let me hear them, let me answer whatever I know," he said.
Shivakumar had also appeared before the ED last on September 19 in Delhi, where he was questioned in another money laundering case linked to alleged possession of disproportionate assets.