Drug racket operating through dark web busted in Bengaluru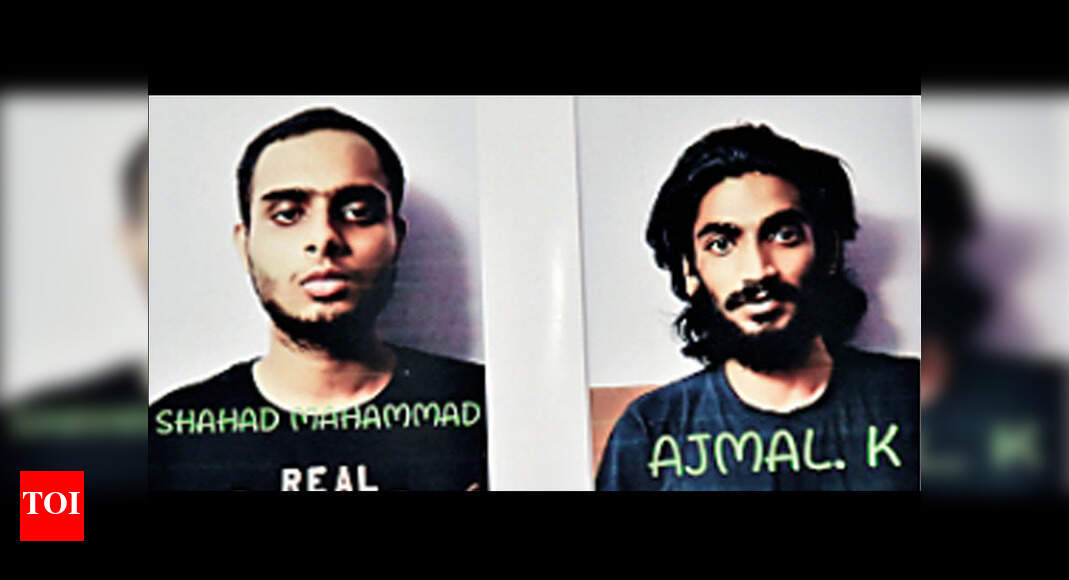 Shahad, Ajmal
BENGALURU: Central Crime Branch (CCB) sleuths arrested four drug peddlers, including an MBA student, and seized drugs worth over Rs 1.3 crore from them.
The accused are Shahad Mohammed, 24, and Ajmal K, 22, from Kozhikode; Ajin KG Vargese, 21, and Nithin Mohan, 29, from Pathanamthitta, Kerala. They are residents of Chikkabanavara in north Bengaluru.
They used to procure drugs from a gang, which purchased them through the dark web. "The main suppliers are in direct contact with drug agents in the Netherlands and other countries through the dark web. They supply drugs to local peddlers," a police officer said.
Cops recovered 2,000 LSD strips, 110 grams of MDMA, 10 ecstasy pills, 5 kg ganja, five cellphones and a weighing machine. They had nexus with some pubs and used to sell drugs with the help of DJs. "We're collecting details of the DJs," an officer said.
Crackdown on mafia
Home minister Basavaraja Bommai said the government wants to make Bengaluru a drug-free city. "By June-end, city police registered 533 cases related to drug peddling and arrested 799 persons, including 14 foreigners," he said.