Conduct SSC exam in Kannada: HD Kumaraswamy | Bengaluru News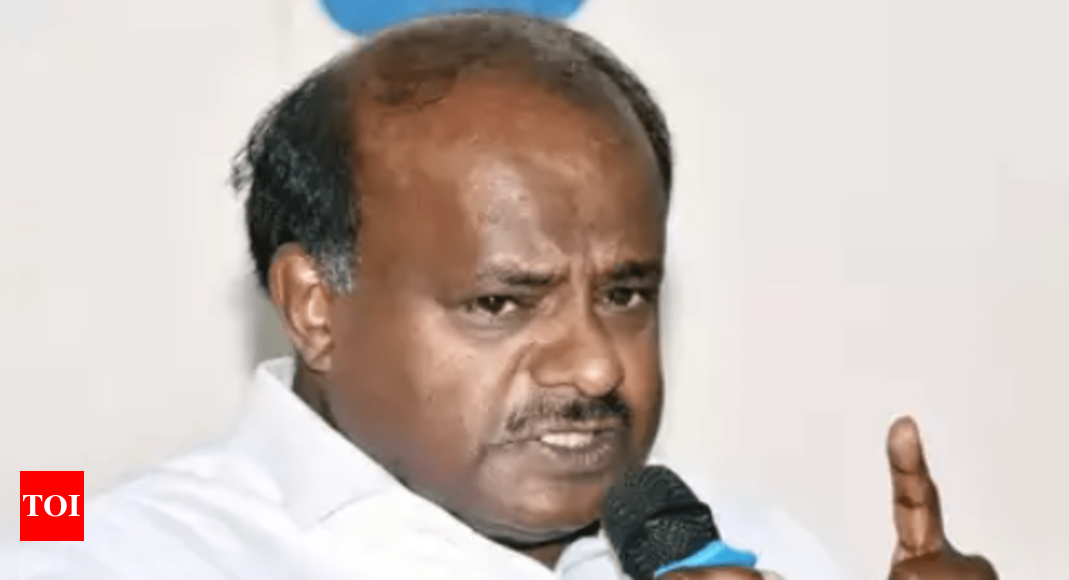 BENGALURU: HD Kumaraswamy, former chief minister, and JD(S) floor leader, on Friday urged the Centre to hold the Staff Selection Commission (SSC) exam in regional languages, including Kannada, and to hire Kannadigas for positions in
Karnataka
.
Pointing out that the SSC exam to fill 20,000 positions countrywide is being conducted only in Hindi and English, Kumaraswamy said the Centre's move is violative of the three-language policy and detrimental to the federal structure of India. He demanded that the exam be postponed till the Union government changes the pattern to include regional languages.
In a tweet, Kumaraswamy said: "The central SSC exam is being held only in Hindi and English. While the selected candidates may be posted to any state, there is no place for the regional languages, including Kannada, in the exam. What more evidence do we need to prove the Centre's Hindi imposition on non-Hindi-speaking states?"
The SSC had called for applications for the Combined Graduate Level
exam
to fill some 20,000 vacancies across the country, and Saturday is the last date to submit applications. The exam is tentatively scheduled for December.
Kumaraswamy said if the exam is held in Kannada, talented candidates from Karnataka will get an opportunity and the people of Karnataka will be served in Kannada. He said if the Centre does not comply, it will face the wrath of Kannadigas. "The SSC should be conducted only after bringing in the change we are seeking," he tweeted.